Venetian Plaster & Italian Plaster Installation Services
Venetian plaster can be used in place of paint, wallpaper, and other traditional wall & ceiling finishes.
Sometimes referred to as veneer, scagliola, marmorino, sgraffito, stucco Veneziano, lime plaster, or Italian plastering, Venetian plaster adds the beauty of polished marble & natural stone to your home at a fraction of the expense.
Ideal For Casual, Contemporary, & Traditional Homes
The warm, earthy hues of Venetian plaster fit perfectly in casual, contemporary, or traditional MO homes.
This smooth, reflective finish is layered with the multi-dimensional, two-tone appearance of marble surfaces, adding visual appeal and charm.


The more layers of plaster that are applied, the more depth & polish that is achieved. Additionally, Venetian plaster can be brought up to a high polish, low polish, or matte finish.
Wide Range Of Plaster Finishes & Colors Available
Since Venetian plaster is made from crushed marble & lime, it can be tinted to achieve a vast array of colors.
Once applied, the plaster can create a large selection of wall & ceiling textures, from polished marble to natural stone & stucco-like effects.


If you live in Southwest Missouri, call Robert Bergeron today at 417-737-9780 to schedule an in-home visit to discuss your home remodeling options.
Our Southwest Missouri Service Area
Robert Bergeron's service area is bordered between Joplin and Springfield MO to the north, and extends southward to the Arkansas state line.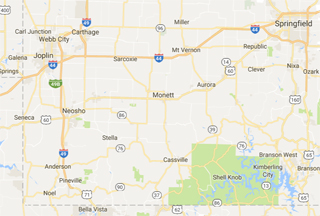 Missouri: Joplin, Webb City, Carthage, Mt. Vernon, Springfield, Republic, Nixa, Billings, Marionville, Aurora, Verona, Monett, Pierce City, Granby, Diamond, Neosho, Seneca, Goodman, Anderson, Washburn, Purdy, Crane, Galena, Cassville, Shell Knob, Eagle Rock, Reed Springs, Branson West, Branson
Arkansas: Pea Ridge, Bella Vista
If you have any questions, call 417-737-9780 and we'll be happy to assist!
Contact Us
Local Phone:
417-737-9780
Email:
Home Office:
Purdy, MO
Request A Quote
Please complete & submit form.
We'll contact you promptly!